Variants
of the Kent 820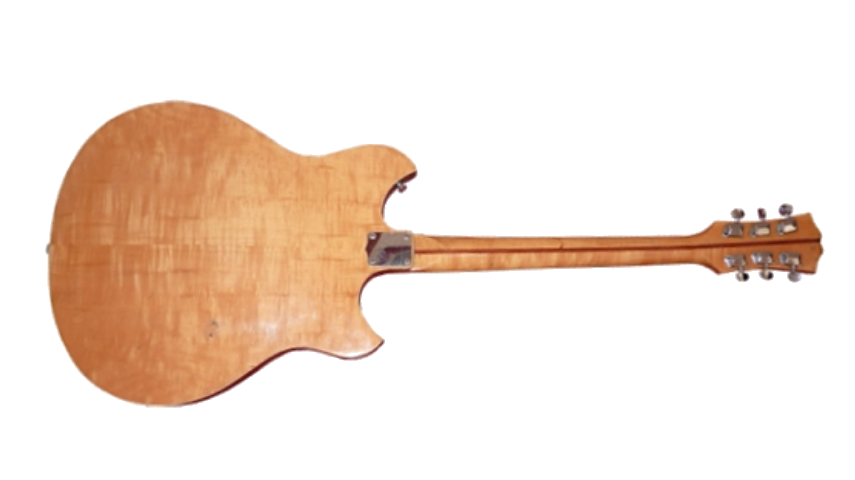 the rare, 3-pickup 823, apparently not many of these were made
The 820 guitar was also made for Private Brands.
The 'Emperador' brand appears to have been sold
in French Canada and France.
The following guitars are owned by collectors in France.
'Emperador' is Spanish for 'Emperor'.
They are identical to the Kent 820, the only difference is the silk-screened headstock and pickguard Brand/Logos,
and they do not have the inlaid mother of pearl brand logo
on the upper body bout as the Kent models do.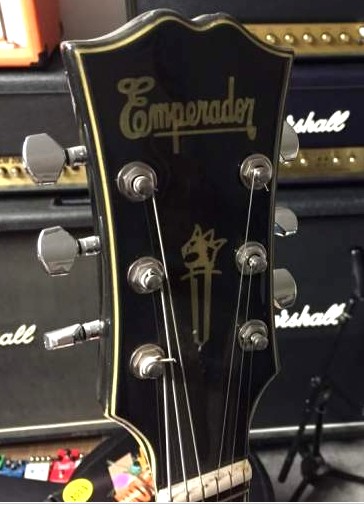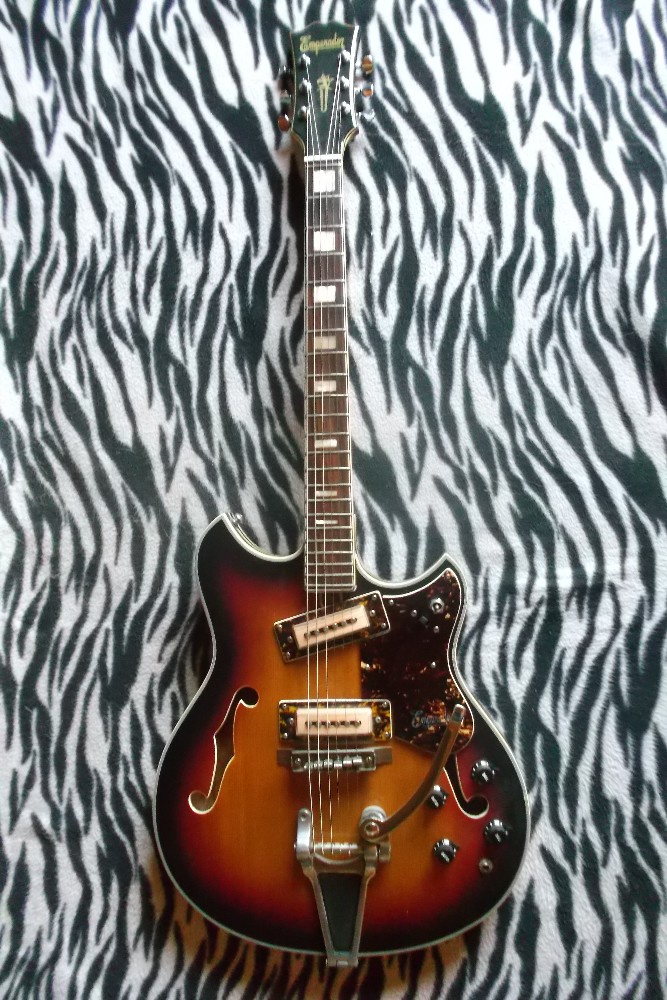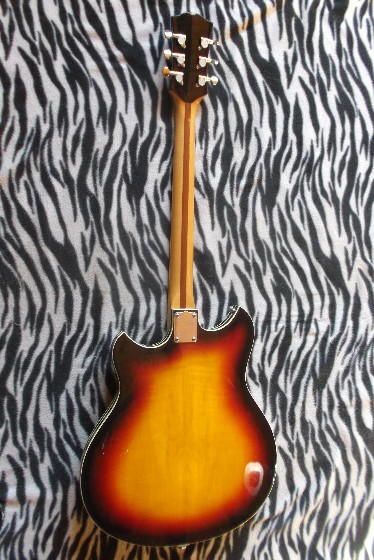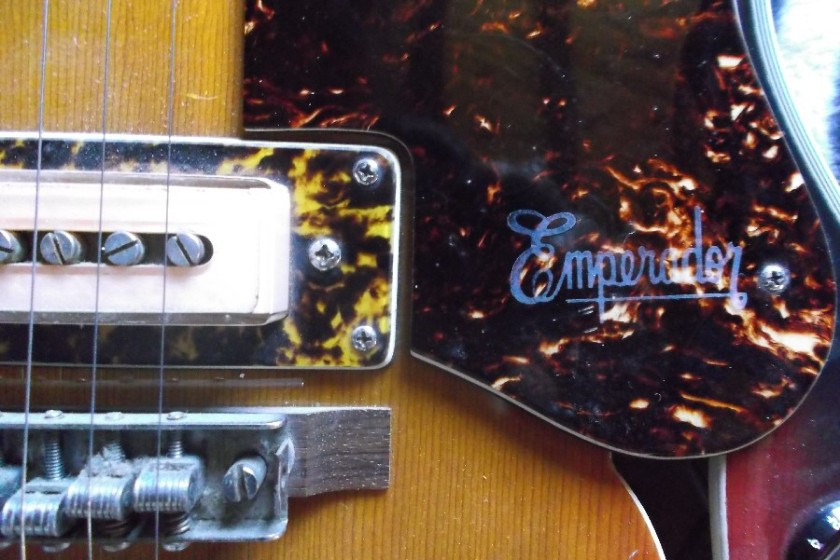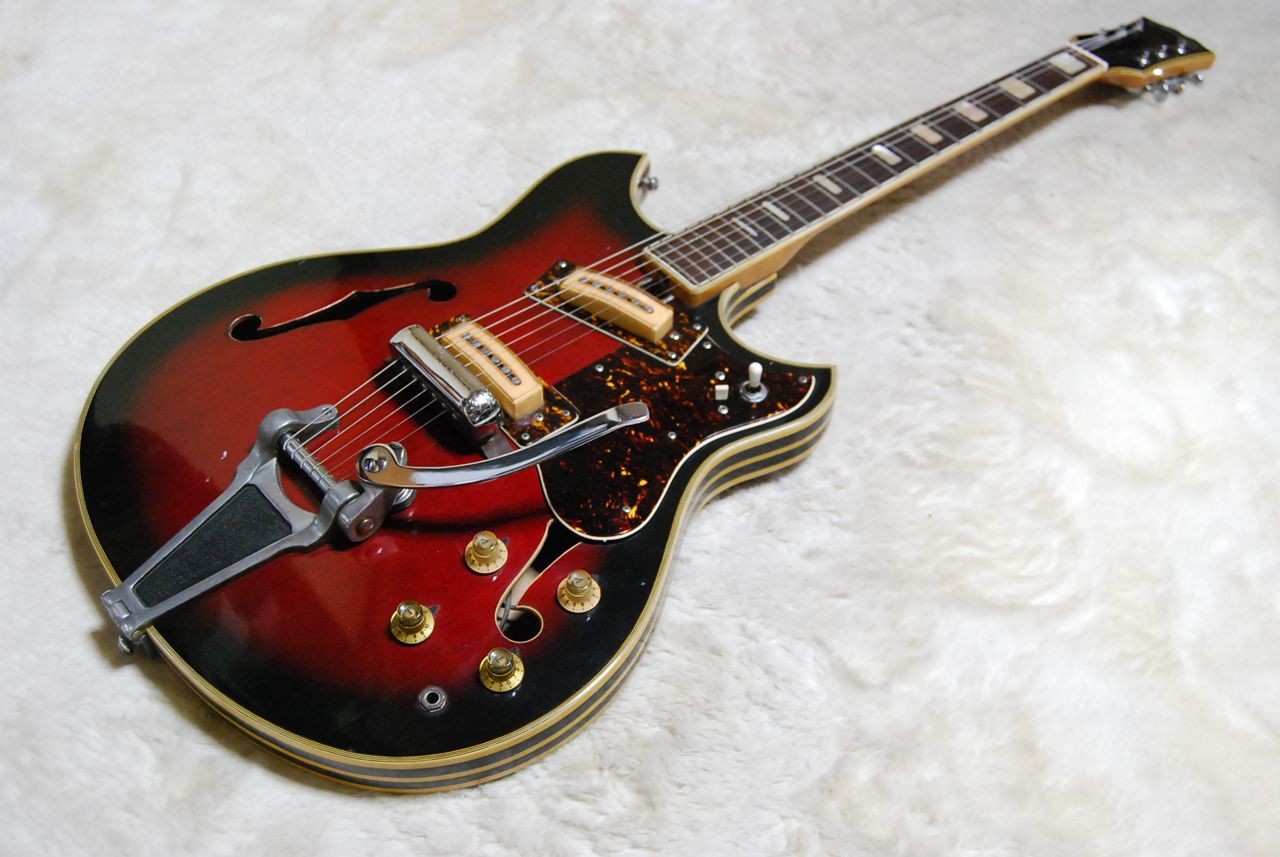 another rarity, an unbranded 820 in a rare Red Sunburst finish, and a strange Bridge Cover. Who knows if this was a factory prototype. This guitar is owned by a collector in Japan.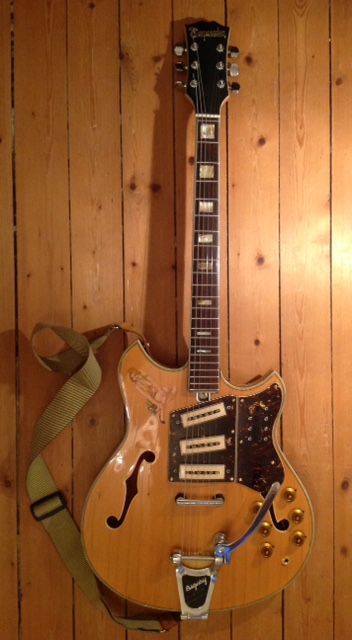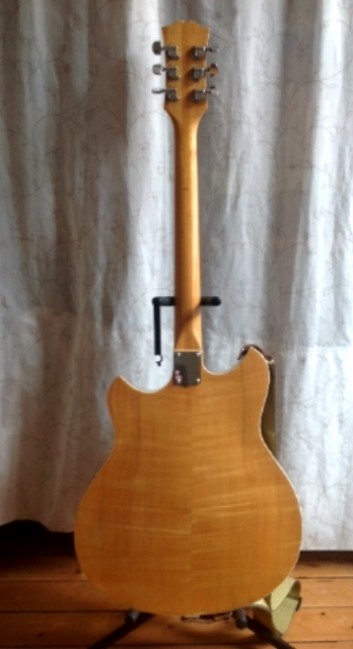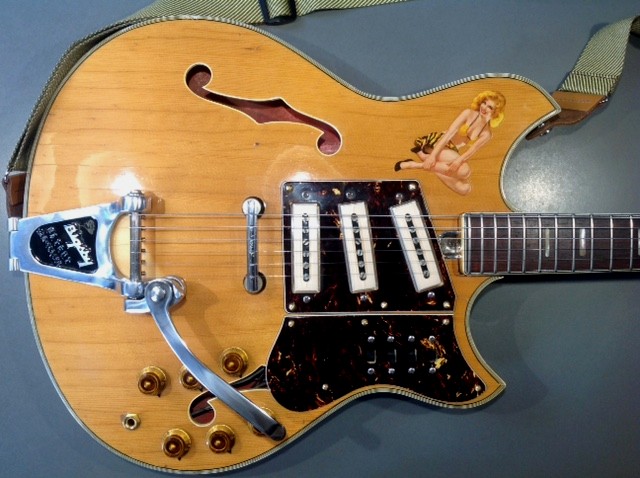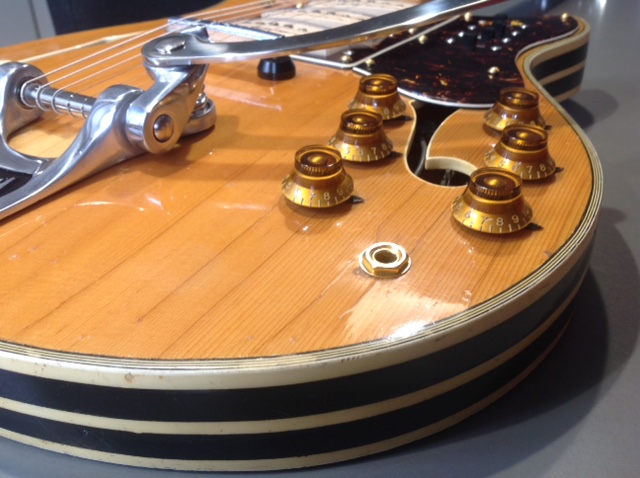 this is a rare Natural finish 'Emperador' 823. The six control knobs were replaced with Gibson knobs and a Bigsby Vibrato replaced the original.
another 'Emperador' from France.
a Model 820 in Sunburst finish.